As the summer is coming to an end, rather than going abroad why not go away in the UK this autumn, and see the best of the British countryside! What about a road trip? Going in your own car gives you the freedom to go
wherever you want and stay for however long you want. But where should you go?
At GaragesNear.Me we have compiled a list for you of the best road trips in the UK, across England, Wales, Scotland and Northern Ireland.
1. The North Coast 500, Scotland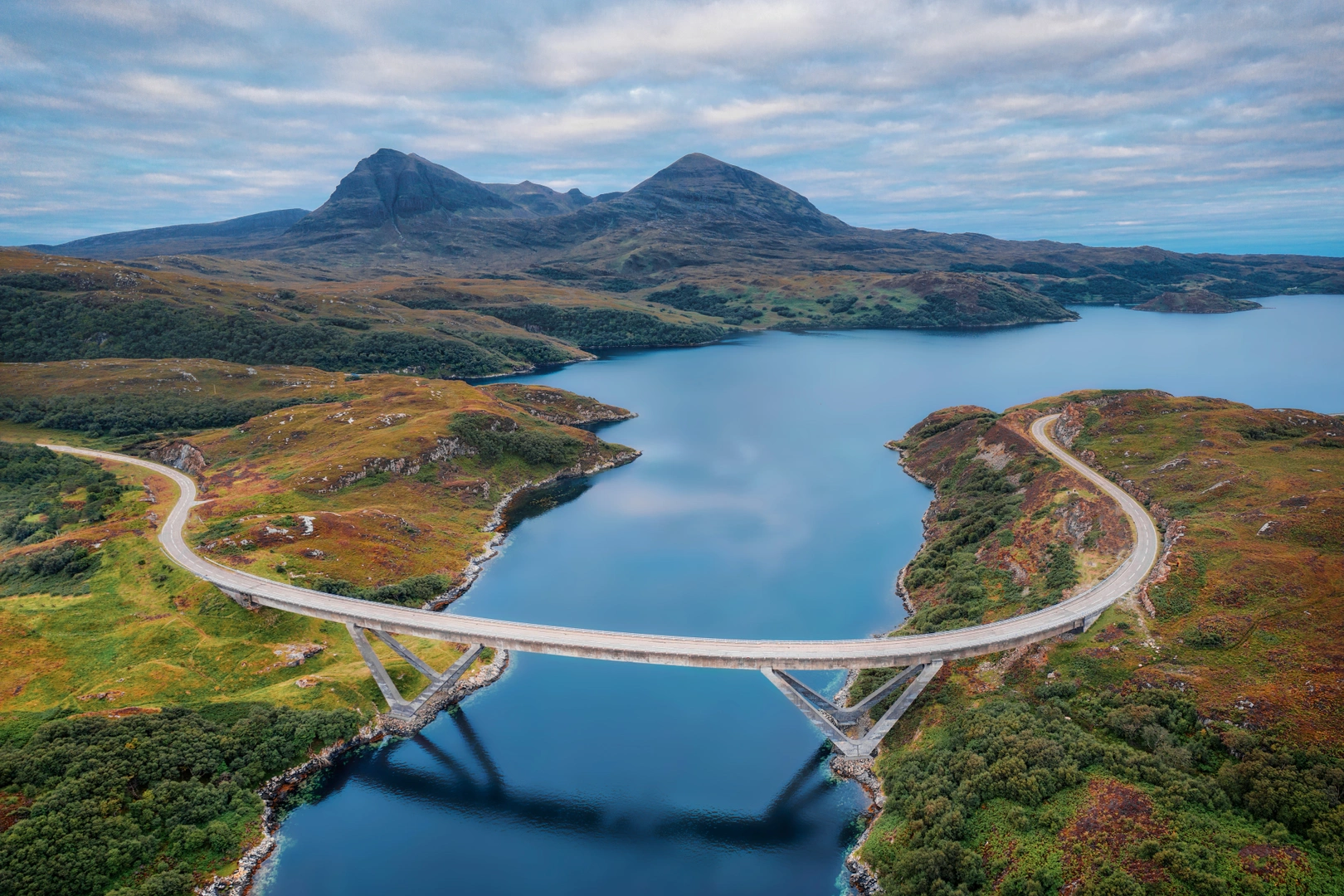 This is a spectacular route that loops around the north coast of Scotland, starting and ending at Inverness Castle, this 516-mile trip is perfect for anyone who loves the outdoors, history or good food. You should take 5-7 days to do this trip to make the most of every stop. There are white sandy beaches, mountains, fishing villages and many hidden gems waiting to be explored, you would be passing some of the most northerly coastal points of Scotland, such as the famous John o'Groats! This has been named one of the world's most ⁠beautiful road trips on several occasions, so is very highly recommended.
Despite the 500 being very rural it has recently been named the best road trip for electric vehicle owners, having on average an EV charger every 18.4 miles. Fueling up is similar there are plenty of places to stop, the longest stretch with no petrol station is 46 miles this is between Brora and Wick. We recommend keeping your vehicle charged up or fueled up just to ensure you aren't caught short anywhere, even if that means putting just £10 in at a stop.
2. The Causeway, Northern Ireland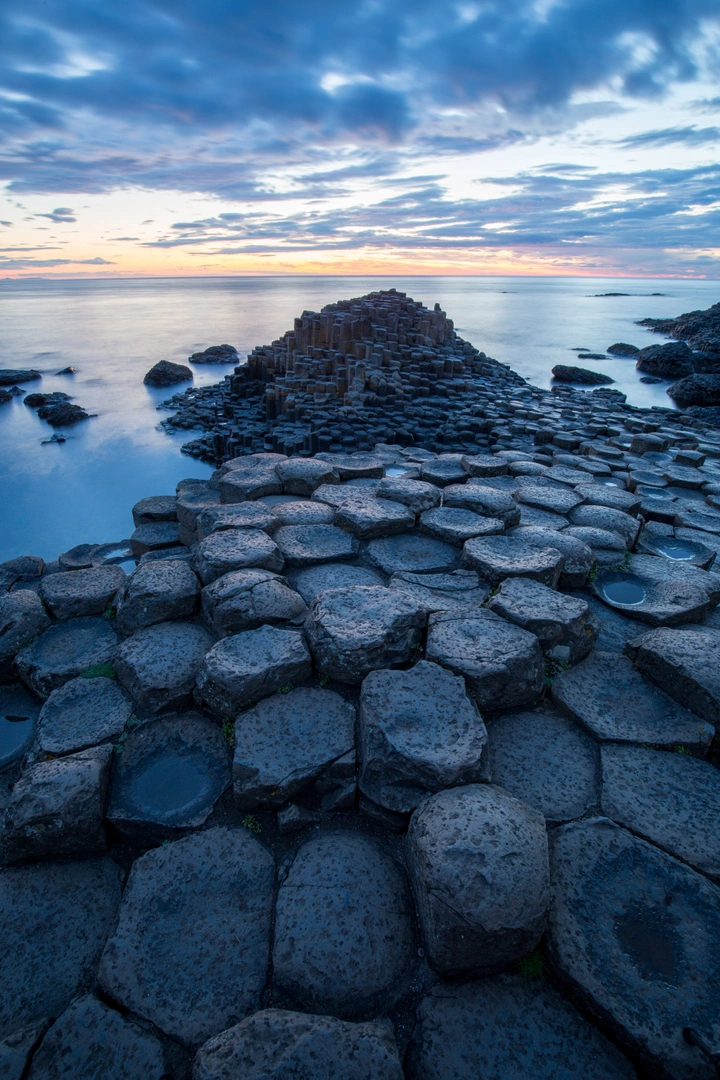 Arguably the best thing to do in Northern Ireland is a road trip around the Causeway coast, this route allows you to experience the amazing views, the winding roads and the colourful seaside towns. This trip is 195 miles, starting in Belfast and going all the way round to Derry travelling through the nine Glens of Antrim and home to the famous Giant's Causeway and Torr Head. On average people take 2-5 days to really enjoy this, you can get a good chunk done in just a day, however, you'll be rushing round all of the best sites so might miss something good.
On the 195-mile route there is no worry about running out of charge, with charging spots and petrol stations in almost every town along the route!
3. Snowdonia, Wales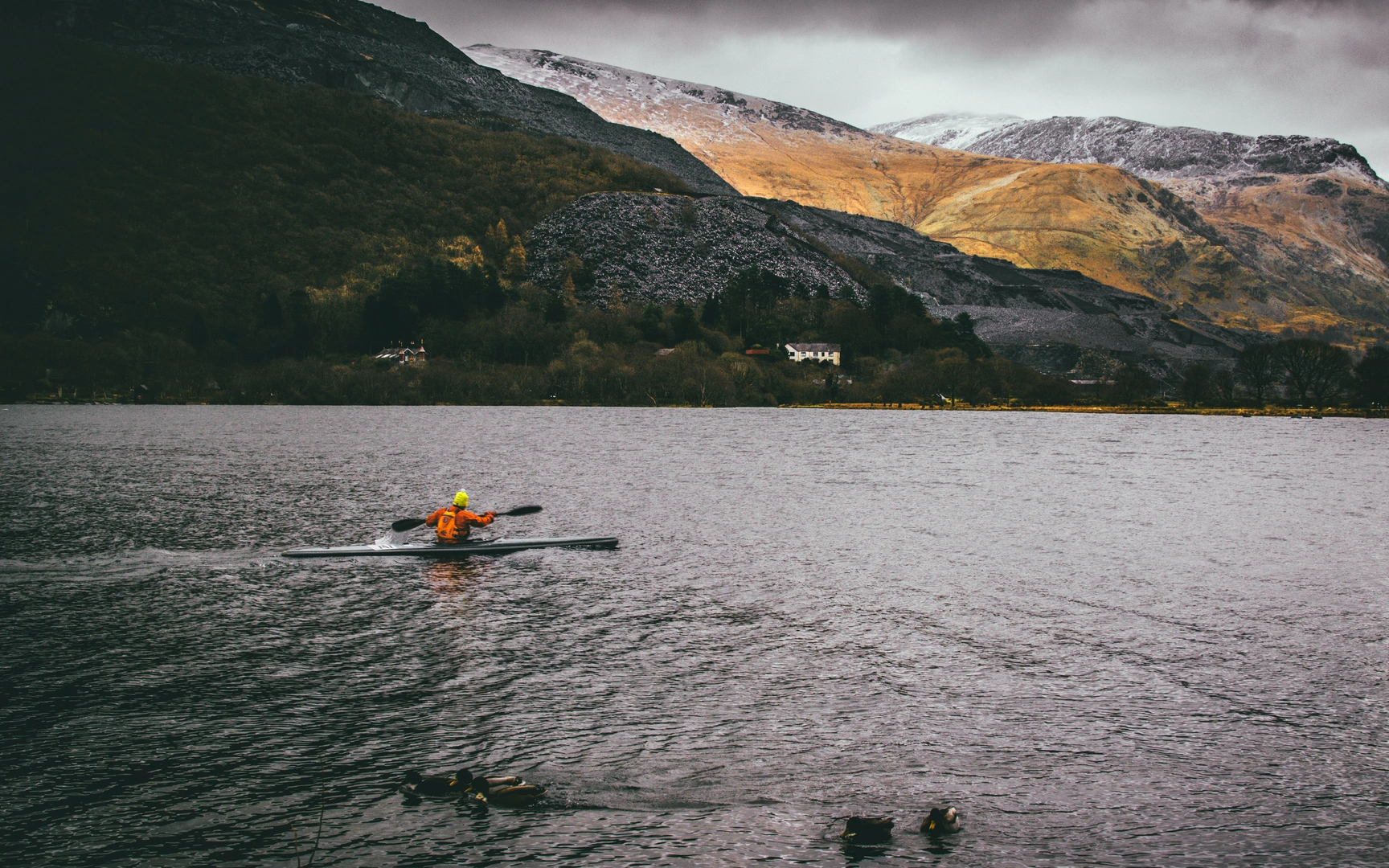 No matter the weather, Snowdonia has something for all the family, it has the longest underground zip-wire course in the world, trampoline world, amazing rugged mountains to climb and lakes and forests to explore. Snowdonia is Wales' first national park and stretches over 827 square miles with Snowdon the tallest mountain in Wales at its heart.
There are several different routes you can take depending on what you would like to do, there's the beautiful welsh coast, the mountains where you can hike and many historical stops along the route, such as Gelert's Grave and Harlech Castle.
Snowdonia is limited in its charging points, although the national trust properties and hotels do now have them, it's always best to fill up when you see one to ensure that you aren't caught short. There are petrol stations in most towns.
4. Scottish Highlands and Loch Lomond, Scotland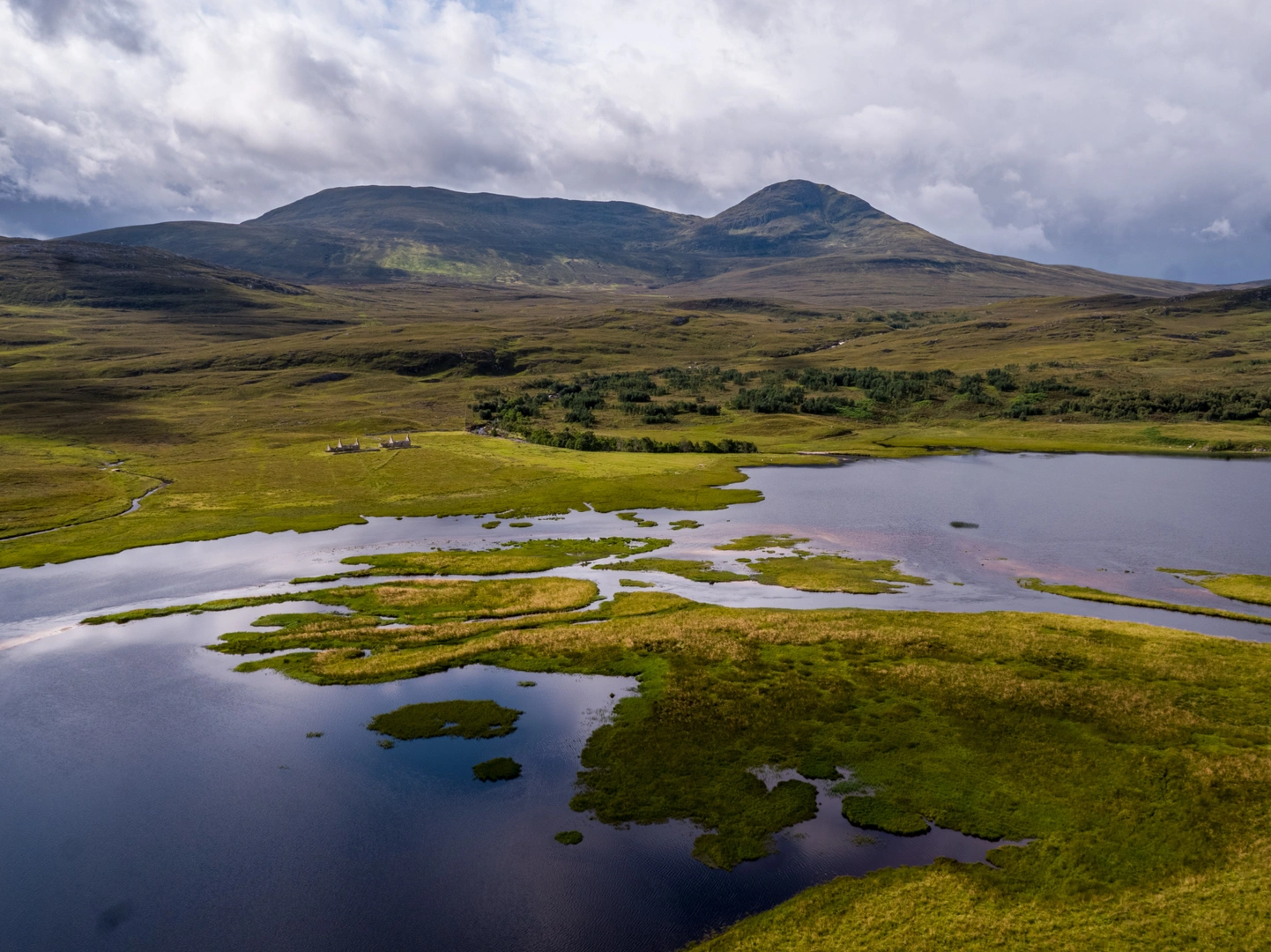 Loch Lomond national park and the Scottish highlands offer the perfect walking in the mountains of Glen Coe and cycling around the lakes. Whilst also having an abundance of history with castles galore. Scotland is the perfect place for a road trip. You can start in Loch Lomond and go for as long or as short as you want, depending on what sites you want to see and what activities you want to do.
The highlands cover around 10,000 square miles in northern Scotland, to get a good grasp of the place it is recommended you have a full 10 days exploring, this allows you to see almost everything you would want to from the Isle of Skye to the Lochness monster, experience it all.
Scotland is one of the best places to charge your car as currently the charging stations are run by ChargePlace Scotland Network and are free, there are currently over 1,600 charging stations over Scotland, so you shouldn't run into any issues. Petrol stations generally are few and far between they are in most towns, so also shouldn't be an issue.
5. New Forest & Dorset, England
This wonderful part of England has amazing landscapes, the seaside and world class attractions for the whole family. If you are into nature the New Forest national park is the ideal place for you. It has wild ponies, rare breeds of cattle and deer that roam free across the park. If you are after history there's the Jurassic Coast that has a geological legacy over 250 million years old, with spectacular views and dinosaur footprints. There are several routes you can take so how long you spend in the area is up to you, we recommend about a week to truly see all the sights this part of the English countryside has to offer.
Although we always recommend planning your route and checking out where the charging/fueling points are, in this area you should stumble across plenty of stations so shouldn't have to worry.
6. Cotswolds, England
The Cotswolds screams autumn road trip, with the beautiful classic flower-covered English stone towns, the cosy pubs and it is only a 2-hour drive from London. The fun about visiting the Cotswolds is just driving around and exploring whatever village you come across, it offers breathtaking scenery and amazing attractions, like Castle Combe, Sezincote House and the Cotswolds Wildlife Park. A weekend is the perfect amount of time to enjoy the area, explore some of the quaint villages and indulge in some amazing pub food.
Being so close to London has its advantages you won't need to worry about finding an EV charging point or a fuel stop in larger towns
and cities in the area offering the choice of plenty.
7. The Sperrin Mountains, Northern Ireland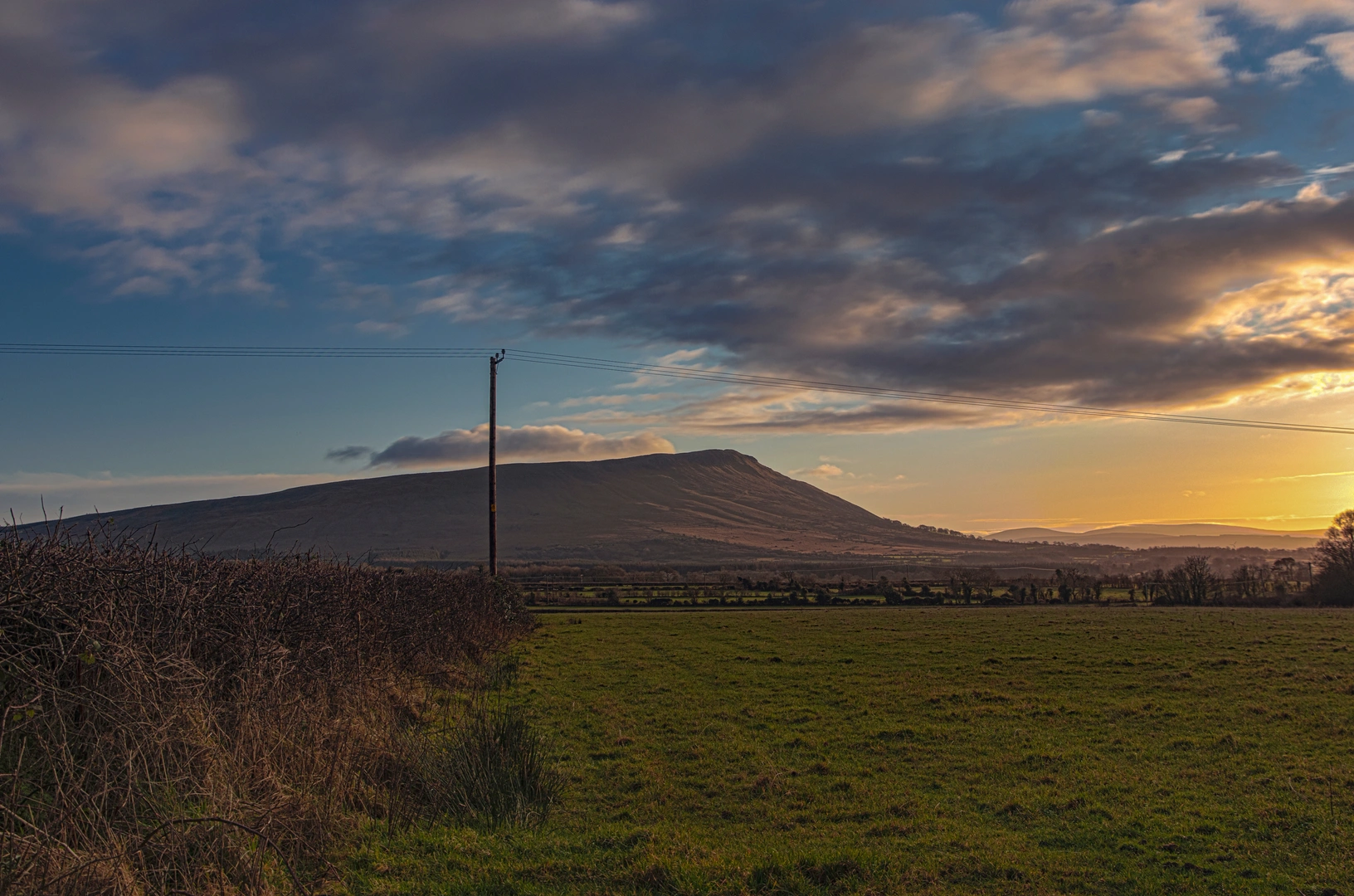 The Sperrin Mountains are an area of outstanding natural beauty, they are
the most extensive mountain range in Northern Ireland covering 39 square miles and the best way to experience their beauty is by car. It is the perfect walking trip with many mountains to climb and historical sites to see such as Ogham's stone, Stewart Castle and Given's fort. There are four very scenic driving routes to choose from and were created by the Sperrins area: Central, North, South, and East each with different accommodations, attractions and viewpoints. Each is a different length, so choose your attractions and see which route would suit you best.
● North: 50 miles
● Central: 90 miles
● East: 63 miles
● South: 64 miles
Each of the routes has charging points and fuel stations to fill up!
8. Lake District National Park, England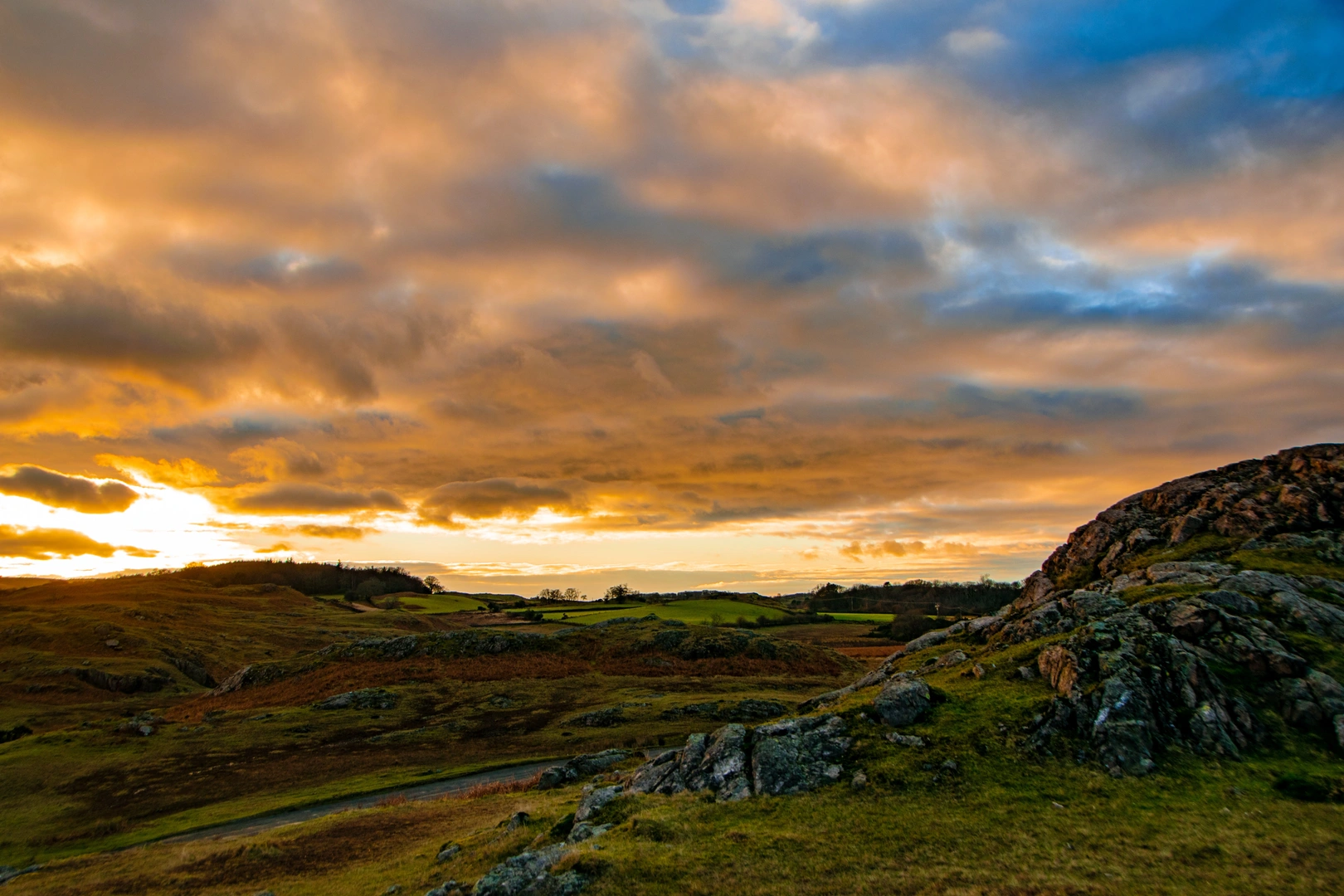 The Lake District is the UK's most visited and loved national park, perfect for an autumn road trip. It has amazing walking routes, beautiful villages, museums and country pubs. Having your own transport in the lakes is the key to seeing everywhere easily as public transport is lacking. There are several driving routes you can take depending on what type of trip you would like.
Although public transport can't always be trusted in the lakes, EV charging is easy as there are spots in most big towns, so charge where and when you can. National Trust properties now also tend to always have a few spots so keep an eye out for them. Petrol stations are the same, in big towns they're an easy find, so fill up when you see one.
9. Cornwall, England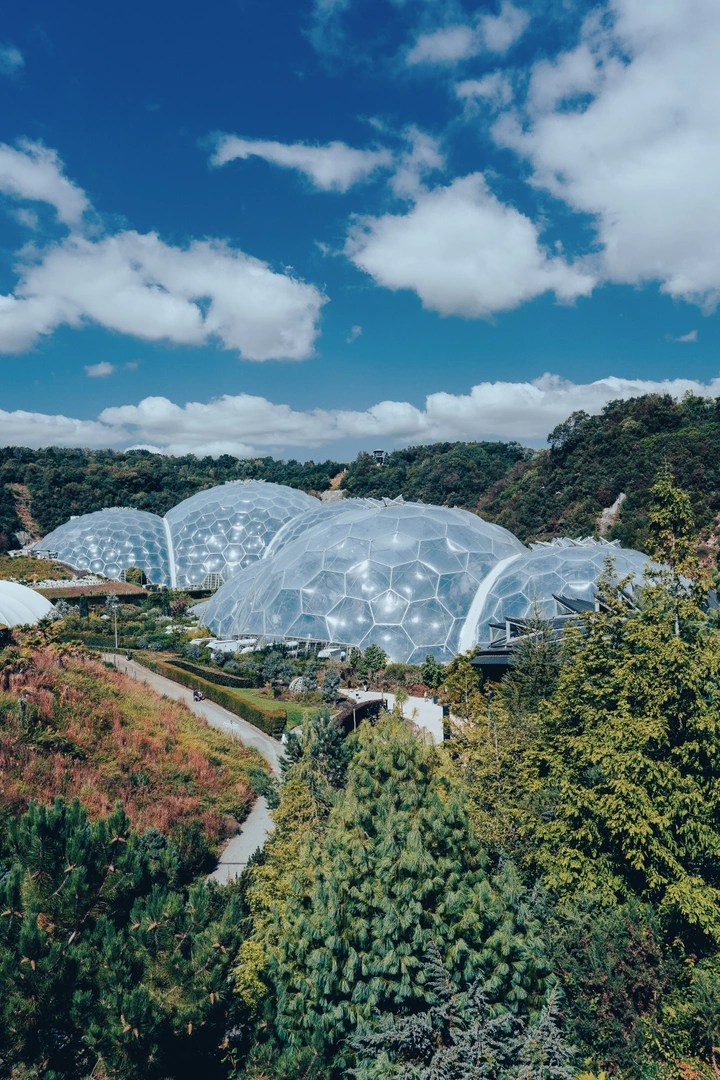 The famous Cornwall coast is known for its picturesque scenery and is perfect to visit in summer but surprisingly the best time for some is to visit in the autumn, with the foodie festivals in full swing. You can see Land's End, the port of Padstow, Poldarks and the best time to surf is actually in the autumn, something about the warm sea and the best swells. In a week you can cover a good portion of Cornwall and see the best sites, although we recommend staying as long as you can so that you can enjoy as much as you can.
No need to worry about EV charging in Cornwall there are over 100 charging stations, the third highest amount in one county in the country. The cheapest place to get fuel in Cornwall is Gulf St Austell where it
is currently 169.7p for petrol and 185.7p for diesel.
10. The Yorkshire Dales, England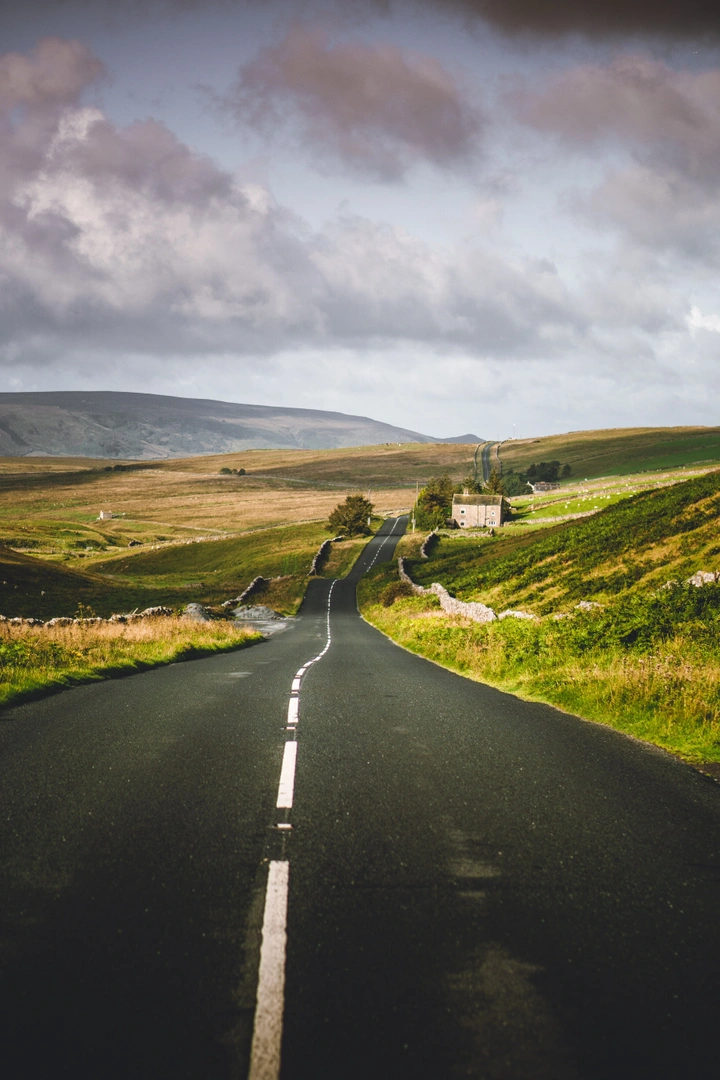 From perfect country pubs and pretty villages to windswept moors, the Yorkshire dales is a stunning road trip to go on this autumn. Visit Georgian spa towns, walk in the dales and enjoy the Iconic Ribblehead Viaduct and the special features of Malham Cove and Gordale Scar. Go for as long or as little time as you want, every town is easily accessible by car, a must-visit is Malham, a scenic small market town right on the dales.
All public car parks in the Yorkshire dales offer EV charging, so no need to stress about running low. The cheapest petrol station for 50 miles, which has recently been attracting a lot of motorists, is right in Hawkes in the dales, it is just 158p for petrol and 168p for diesel.
If you ever get stuck on your road trip this autumn and need to fix your car, use our booking system to find your nearest garage wherever you are.